Half-Black, half-White and full retard actor Jesse Williams used the occasion of the widely-viewed BET Awards (Black Entertainment Television) to become the latest "oppressed" TM multi-millionaire to trash whitey for "racism" TM, "police brutality" TM, and "cultural appropriation" (TM pending).
Williams' "impassioned speech" was not the only showboating political statement of the evening. With the words "Don't Trump America" written on his back, the "singer" who goes by the goofy moniker of "Usher" used his performance to trash Donald Trump. Actress Taraji Henson, star of the degenerate show "Empire," while accepting her award for best actress clad in a bathing suit and what looked like saran wrap, also warned the audience about Trump. And finally, co-host of the awards, Tracee Ellis, closed with a vagina-voter plea for single women to vote for Hillary.
Usher: "Don't Trump America"
Taraji Henson: "I'm really not political, but it's serious out here. And for those who think, 'Oh, he (Trump) is not gonna win,' think again. So we really need to pull together and turn this country around."
Tracee Ellis: "I heard one of the largest, most influential demographics are single women in this election. So basically, technically, what that means is that I will be determining the next president. Welcome to the White House, Hillary Clinton."
It was not always like this at formerly Black-owned BET. From its founding in 1980 until 2001, the station was known more for its music videos, re-runs of Black sitcom shows, and later on, talk shows. Programs such as BET tonight, hosted by Tavis Smiley, may have had a liberal bent, but one would certainly not describe Black-owned BET as an activist instrument for Marxist anti-Whitism. So, what the bloody heck happened to BET?
In 2001, BET, founded by Black Entrepreneur Robert Johnson, was bought out by VIACOM. Later that same year, the BET Awards were established. Slowly but surely BET, just like MTV (which would also be acquired by VIACOM in 1985), became more and more overtly political. Of course, that political shift was of the hard-left variety.
And who owns VIACOM? Well, none other than one of those mega-billionaire "white guys" that scum like Jesse Williams like to boldly and "bravely" rail against: Sumner Redstone. Now old man Sumner may have an Anglo-Saxon-sounding name, but his birth name is Murray Rothstein (cough cough and surprise surprise) and his hatred for White America is off-the-charts. Do you get the picture behind Williams' "show stealing" speech now?
Show us the shekels Jessie boy. Show us the shekels!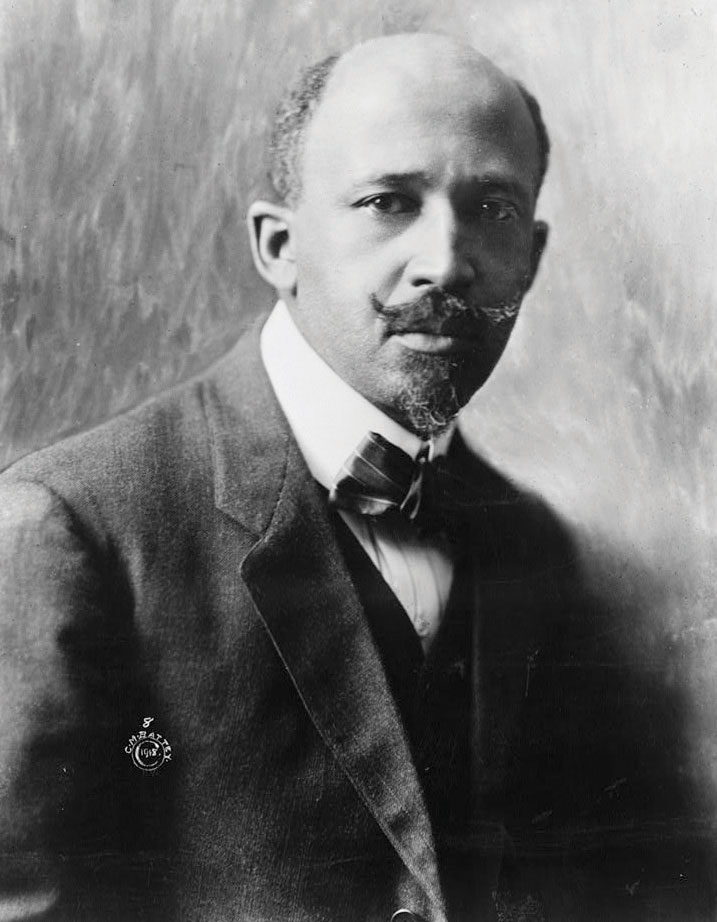 In the early part of the 20th Century, Jewish Globo-Mafia bosses like Jacob Schiff (Image 1) used Black communist front men such as W E DuBois (Image 2) to steer Blacks away from the positive conservative leadership of Booker T. Washington and onto the Marxist slave plantation.
Sumner Redstone of VIACOM fame (Image 3) is still playing this dirty game.
The forces of anti-Trump are well aware of "The Donald's" relative popularity among Democrat Blacks. If indeed Trump's support among "African-Americans" TM is, as some are claiming, as "high" as 20%, then Killary Clinton has got a real fight on her hands. For that reason, expect the cough-cough gang to aggressively continue their incitement of the Black vote with ever-escalating attacks carried out by their wholly-owned (and damn well-compensated) Uncle Toms and Auntie Tomettes of the entertainment industry.
But Trump is not without loyal Black celebrity friends of his own who can, to a point, cancel out the Jessie Williamses, the Ushers and the Beyonces of this sick world. Boxing legends Mike Tyson and Don King are in Trump's corner (pun intended), as are ex-football stars Herschel Walker and Tyrell Owens, ex-basketball stars Latrell Sprewell and Dennis Rodman, singer Azealia Banks and the "rapper" known as "Ice Cube" (rolling eyes).
If Trump is smart, and we believe that he is, he will enlist these folks to help neutralize the Al Jolson "blackface" tactics of the anti-Trump Globalists.
* Al Jolson was an old-time Jewish singer-actor who often performed with black-face paint on.
Owens, King, Banks and others have endorsed Trump. Will it be enough to substantially neutralize the influence of the Globalist Uncle Toms & Auntie Tomettes?
* For the benefit of our foreign readers, an "Uncle Tom" is a derogatory expression used to describe Blacks who served the slave-master's interests while betraying their own people.
*
Boobus Americanus 1: I read in the New York Times today that Trump was bashed at the BET Awards.
Boobus Americanus 2: I don't like Trump either, but I don't really think he has ever said anything to offend African-Americans.

"Don't you get it Boobuss?! Trump hass offended the frickin' one-worlderss who employ these BET ass-clownss!"
(JET would be a more appropriate name for the channel -- cough cough.)