Due to a family health crisis, TomatoBubble.com & pay-to-view The Anti-New York Times will be on a reduced prodution schedule for a little while. We hope to return to our regular publishing pace as soon as possible. Meanwhile, enjoy some of our re-runs.

Thanks for your patience, and prayers.

1777: QUEEN MARIA THERESA ON JEWISH BANKSTERS

"Henceforth no Jew, no matter under what name, will be allowed to remain here without my written permission. I know of no other troublesome plague within the state than this race, which impoverished the people by their fraud, usury and money-lending and commits all deeds which an honorable man despises. Subsequently they have to be removed and excluded from here as much as possible."





Queen Maria Theresa

40 year reign / Sovereign of Austria, Hungary, Croatia, Bohemia, Mantua, Milan, Lodomeria and Galicia, the Austrian Netherlands and Parma
Now, 230 years later ...
.

THE FEDERAL RESERVE
Chairman of the Federal Reserve: Ben Bernanke (Jewish), just replaced by Janet Yellen (Jewish)

Ben Bailout Bernanke printed funny money like it was going out of style!
New Jewish Fed Chair Janet Yellen is just as bad as Ben.
.
The prior THREE chairmen of the Federal Reserve: Alan Greenspan (Jewish) - Paul Volcker (born to Jewish mother (Klippel) /raised Lutheran) - Arthur Burns (Jewish)
Alan Greenslime (1987-2006) He created the catastrophic housing bubble.
Paul Volcker (1979-1987) He once said "American must accept a reduction in their living standards."
Arthur Burns (1970-1978) President Nixon feared him.
.
Vice Chairman of the Federal Reserve: Stanley Fischer (Jewish). His predecessor was Janet Yellen (now the Jewish Chair). Her predecessor was Donald Kohn (Jewish)
*Together with the US Fed Chief and the NY Fed, the Vice Chairman of the Fed holds permanent voting power regarding Fed policies. The symbolic regional Fed Chairs (Denver, Dallas, Kansas City etc.) only hold rotating minority voting power. Those powerless branches are given to figurehead Gentiles to "run".)
Fischer & Kohn
The Secretary of the US Treasury is Jack Lew (Jewish). The Director of the Congressional Budget Office is Doug Elmendorf (Jewish. The Director of the IRS is John Koskinen (Jewish) -- whose predessor was Douglas Shulman (Jewish).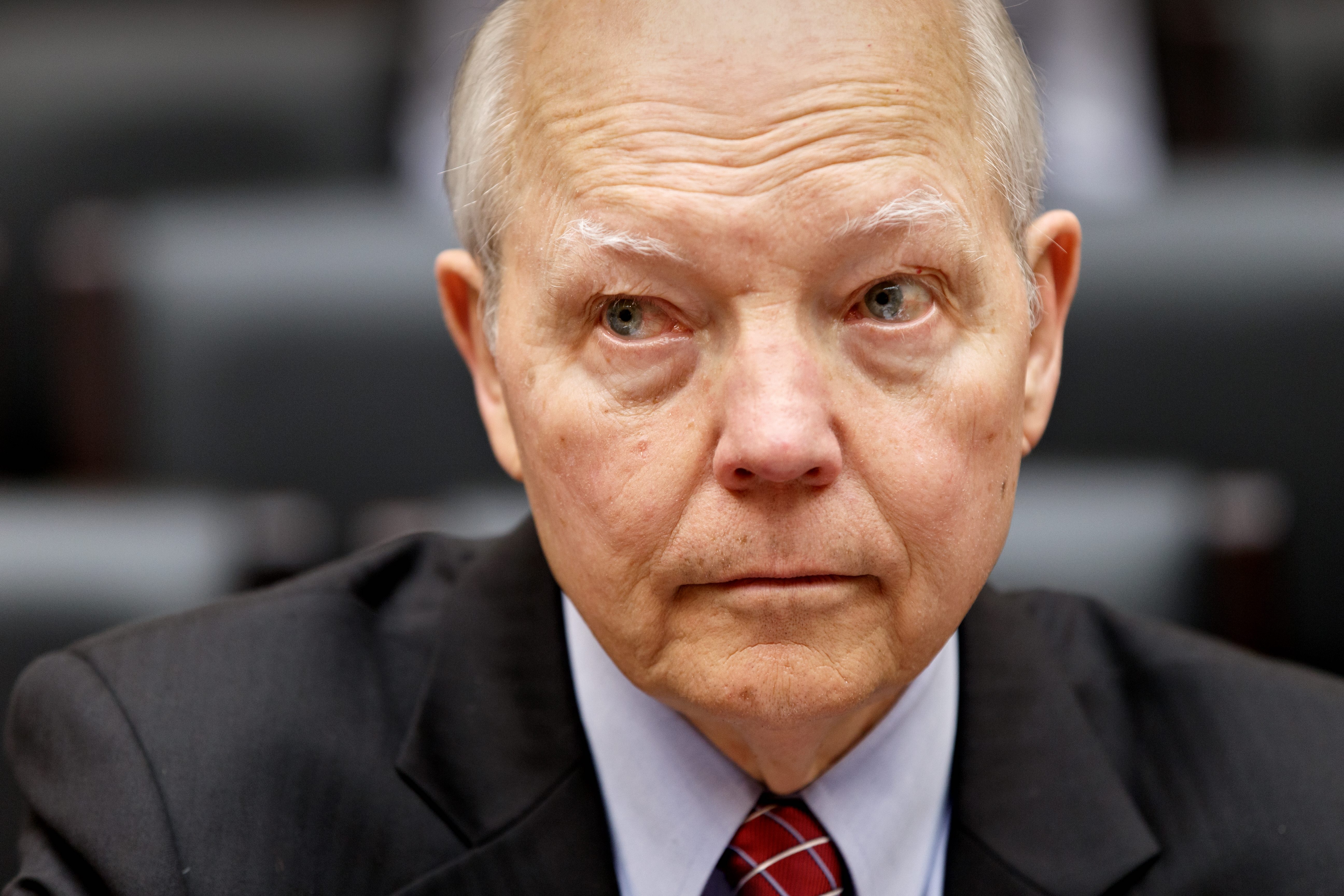 Lew, Elmmendorf, Koskinen, Shulman

Legendary White Collar Criminals: Bernie Madoff - Jack Abramoff - Mikhail Khodorkovsky
Jewish Mobsters were much more powerful than the Sicilian mob ever was. Above: Arnold Rothstein, Meyer Lansky, Bugsy Siegel.
It looks as if Queen Maria was on to something!
COMMENTS / FEEDBACK / INSULTS / KUDOS
PLEASE SUPPORT THIS AD-FREE SITE



HELP MIKE KING & TOMATOBUBBLE TO STAY ONLINE, PRODUCING AND GROWING!

LIKE THIS PIECE? DONATE TODAY! SEE DONOR REWARD SCHEDULE

(HERE)
Stay on top of the world with
1-2 daily illustrated blurbs, delivered to your inbox, is all it takes!
Nearly 1 year's worth of past issues included PLUS full access to ALL 'Pay-to-View' pdfs now and in the future!
TO RECEIVE, JUST BECOME A MONTHY SUSTAINING DONOR OF $5
AMAZON BOOKS / BY M S KING
| | | |
| --- | --- | --- |
| Click for Amazon excerpt | Click for Amazon excerpt | Click for Amazon excerpt |
| | | |
| Click for Amazon excerpt | Click for Amazon excerpt | |
| | | |
| Click for Amazon excerpt | Click for Amazon excerpt. | |
| | | |
'I don't believe in conspiracy theories! Go away!"

FREE REPORT & FREE UPDATES!

'How To Respond To An Anti Conspiracy Theorist'

Never again be at a loss for words when some ignoramus tells you:

"Aw that's just a Conspiracy Theory." .

.

No self respecting 'conspiracy theorist' should be without this essential BLOCKBUSTER REPORT!

SIGN UP now and receive a link to the FREE report plus periodic FREE summaries of Historical & Current Events.


Be sure to

CHECK YOUR JUNK / SPAM BOX

in case report doesn't go through.

Submit form below

DONATION AMOUNT

Enter your own amount


DONATIONS FOR

PDF'S -- WHAT YOU GET:

Allow 2-5 business hours (US EST) for E-mail delivery of pdf access instructions


$9 or more


Convenient, downloadable & printable pdf version of 'The Bad War' pdf (245 pages, 500 illustrations)


$16 or more


+

Convenient, downloadable & printable pdf versions of 'Planet Rothschild I & II' (600 pages, 1400 illustrations) PLUS 'The Bad War' pdf (245 pages, 500 illustrations / also embedded within Planet Rothschild) as a free extra bonus.

$26 or more


All of the above PLUS the popular illustrated 100 + page pdfs below*

*(Killing America is about 50 pages)


Killing America / Mein Side of the Story / The REAL Roosevelts / The War Against Putin / God vs Darwin

PLUS:

Hitler visits Oprah, President Pyscho, Napoleon vs The Old & New World Orders, Woodrow Wilson Warmonger


All of the above PLUS a 6-month subscription to our AWESOME little daily feature -- 'The Anti-New York Times' (a daily, brass-knuckled rebuttal of biased headline stories of The New York Times).

*Arrives via hidden webpage and daily E-mail --

full year of back issues included!



TO PAY BY MAIL

If you do not have a credit card, (or wish to donate anonymously) you can send in CASH or CHECK a MONEY ORDER. Refer to donation schedule above, and submit proper payment to the address below.
FOR 1-TIME CASH, CHECK OR MONEY ORDER BY MAIL

Send to Address listed at right.

Include detailed instructions and print your E-mail very neatly.




Payable & Mailable to:

Alda Dipescale

PO Box 804

Saddle Brook, NJ 07663

International orders, we accept U.S. Dollars only, add $10 for International Money Order
As soon as your payment arrives, we will E-mail your passcodes / pdf's etc.
GET YOUR 'PHD.' IN NEW WORLD ORDER STUDIES!
.

250 Years of NWO Conspiracy In Illustrated Blurbs
INCLUDES ALL OF THE WORLD WAR II PAGES ('The Bad War')

NOW ALSO AVAILABLE IN MS WORD AND PDF