"This latest Mossad stunt is particularly hilarious. The images of the orange jumpsuit-wearing Japanese "hostages" are far too defined - a sure indicator that the shots were taken in front of a screen with background added digitally. As always, the "victims", in spite of their imminent decapitation, remain calm and healthy looking for the camera. Then there is the question of, "Why would "Islamists" target Japan?". Ever since the U.S. established Japan as a colony following World War II, that country has not even been militarily involved in foreign affairs, not even in its own backyard. Israel has yet to be attacked by ISIS, not even verbally, yet the big bad Muslims are going after harmless Japanese?"
Hey Ari! Aren't you hot in that black suit and mask?
***

The article correctly asked the question: "Why would "Islamists" target Japan? Indeed, all Japan has done is provide financial and humanitarian aid for refugees, nothing else. But in failing to answer our own question, we missed the opportunity to solve a mystery whose secret was right under our noses, until now!
THE SECOND DOT
Regular readers of The Anti-New York Times & parent TomatoBubble.com don't need to be told that it was Russia and China that blocked the Zionist's unholy war against Syria (and Iran) in 2013. Recall now the dark warning issued by Killary Clinton that same year: "Russia and China will pay a price for standing up for the Assad regime." To that end, the US vassal state of Japan has been used to play a provocative anti-China role, similar to how Ukraine is being played to threaten Russia.
The sudden Japan-China controversy over a meaningless island is a Globalist-Zionist engineered "crisis" .
THE THIRD DOT
There is just one problem with the Japan-China scenario. You see, although Japan has the internal capability to field a formidable military force, it still has that pesky little pacifist clause in the Constitution which was imposed upon it by the victorious United States after World War II. Many Japanese are happy with their neutered military status and not having to be involved in Globalist operations. Circumventing the embedded pacifist Constitution is no easy task for Japan's US puppet President, Shinzo Abe.
If only - if only - there was some sort of "event" or "events" that could stoke world sympathy for Japan's constitution problem while pissing off the Japanese public to the point where the pacifist clause could be ditched.
See where we're going with this?
From today's Associated Press:
"What we should realize is that the Japanese are no exception to terrorist targets. We really should open our eyes to see this reality," Kunihiko Miyake, a former diplomat and researcher at a private think tank in Tokyo, told a news show on TV Asahi. "The levels of safety precautions Japan has taken up until now are not enough," he said. "We must review and step up security for Japanese, not only those abroad but here in Japan."
Japan's options for trying to free the hostages were limited. The military is confined by the constitution, drafted by U.S. occupying forces after World War II, to a strictly self-defense role and would be unable to stage a rescue attempt.
The video showing Goto's killing, purportedly from the Islamic State militants, carried chilling threats to single out Japanese anywhere as targets. Addressing Prime Minister Shinzo Abe, a man resembling a militant shown in other beheading videos by the Islamic State group says, "this knife will not only slaughter Kenji, but will also carry on and cause carnage wherever your people are found. So let the nightmare for Japan begin."
*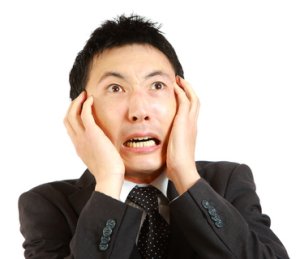 Such drama queens these ISIS actors are! The press is now full of stories suggesting that the pacifist clause of the Japanese Constitution may finally be amended, with US blessing for sure! Amazing; all these years we were told that the the big bad "Japs" could never again be trusted to have a large and active military. All of sudden, no one seems to mind this recent talk about scrapping the pacifist clause; and what was long considered taboo in Japan itself is now "on the table"
In the wake of the "beheadings", those all-too-familiar "spontaneous" demonstrations and mushy candle-light vigils with professionally printed English-language insta-placards sprouted up across Japan. Yes indeed, ISIS (Israeli Secret Intelligence Services) played this one masterfully. Look out China, and Russia too. Israel, via its US puppet, is trying to put Japan in play against you. That's what you get for protecting Syria and Iran.