To any casual observer of the "world stage" with an ounce of perception, Obongo's executive action of renaming Mt. McKinley (highest peak in North America) to "Denali" (the name which natives refer to it as) smacks of just another politically correct bow to another of the myriad groups "oppressed" by the big bad White Man. Good golly! If we're going to be culturally correct; then every mountain, forest, lake, river, state, and region in America that doesn't bear its original native name should be renamed according to the traditions of the indigenous Asiatic tribes of America, some of which, by the way, killed off the ancient blond and red-haired White tribes of the Americas -- but we digress.
But Obongo's motivation for this symbolism (and now, the decision of libtarded Arcata, California to remove McKinley's statue from the town square) runs deeper than just mere political correctness run amok - much deeper. You see, dear fellow history buffs, the 1901 murder of President William McKinley, at the hands of an Anarchist Red named Leon Czolgosz, ranks as perhaps the most important turning point of the transitioning of America from a peace-loving, limited government Republic into the violent Communist-Corporatist Globalist bully that it has long since become.
The sudden and strange death of Vice President Garrett Hobart in 1899 (poison?) had enabled the same warmongering faction which had maneuvered America into the War With Spain (war to steal naval bases in Philippines and Guam to be more precise), to impose the phony "hero of San Juan Hill", Theodore Roosevelt, upon a reluctant President McKinley. With a "Progressive" Globalist madman "just a heartbeat away" from the Presidency, the word went out among the ranks of the deranged Red psycho patsies to carry out yet another act of what was referred to by Rothschild's Reds as "the propaganda of the deed." (here) Czolgosz answered the call to kill and the rest, as they say, is history.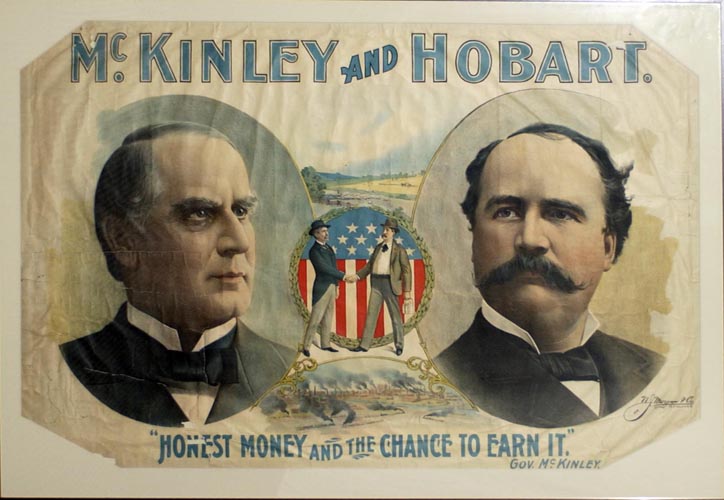 1 & 2: McKinley and his VP Garret Hobart were very close, both personally and ideologically. 3: Hobart's sudden death at age 55 enabled the Globalists to impose Theodore Roosevelt upon McKinley as his new VP.
*
1- Re-election poster depicts McKinley as a champion of Gold Standard currency, commerce, prosperity, and peace. He was re-elected easily. 2- A filthy alien Red named Leon Czolgosz murdered a good and popular President; and now, another filthy alien Red (Homo Obongo), with the enthusiastic support of female Republican't Senator from Alaska, Lisa Murkowski, is murdering his name and memory.
*
The assassin was an admitted devotee of the Anarchist rabble rouser, Emma Goldman (cough cough). After the murder, as the nation grieved, the self-satisfied Goldman trashed the deceased McKinley as "President of the Money Kings" and a "modern Caesar." (here) In 1919, "Red Emma" was finally booted out of the United States during the "Red Scare" deportations which followed World War I. She lived in the Soviet Union for a while before finally settling in Canada.
McKinley had been a backer hard currency (gold) and was a non-interventionist in foreign affairs. With the deadly demise of the "Ron Paul" of his day, fifteen of the next nineteen years came to be known as "The Progressive Era." The only four years of relative sanity (Taft 1909-1912) gave way to the disastrous misrule of Woodrow Wilson (enabled by then ex-President Roosevelt's deliberate splitting of the Republican vote as a third party candidate).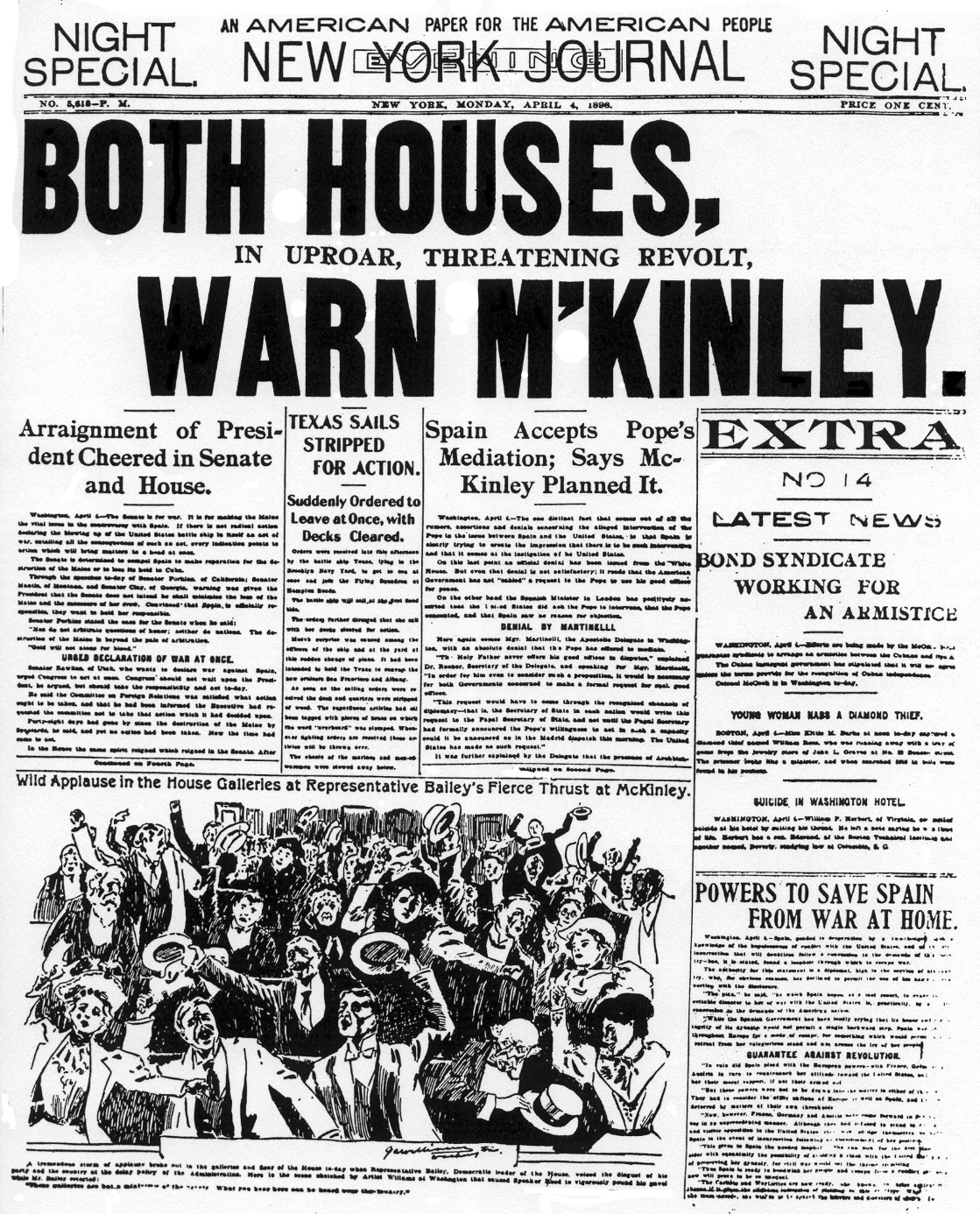 1- McKinley did all he could to avoid going to war with Spain. As the headline above reveals, it was House and Senate warmongers that forced his hand. 2- Wilson - Roosevelt - Taft -- The murder of the constitutionalist McKinley during the 1st year of his 2nd term gave us 7 years of the Globalist scumbag Teddy Roosevelt. Then; when President Taft refused to obey Globalist-Zionist orders, TR came back to run the 3rd Party interference that got Wilson elected with just 41% of the vote!
The sharp directional change brought about by the assassination of McKinley led to previously unimagined levels of Federal intervention in the economic affairs of the nation, the establishment of the Federal Reserve counterfeiting operation, the Income Tax, U.S. entry World War I and the long train of tragedies of the past 100 years.
William McKinley represents the ideal that was once called 'America' whereas Czolgosz, Roosevelt and Wilson represent "change." Obongo's erasure of McKinley's name from the famous mountain adds a poetic touch to both the physical and metaphorical significance of the murder of McKinley. Had the great mountain of Alaska been named Mount Roosevelt, you can be sure that it would never be renamed!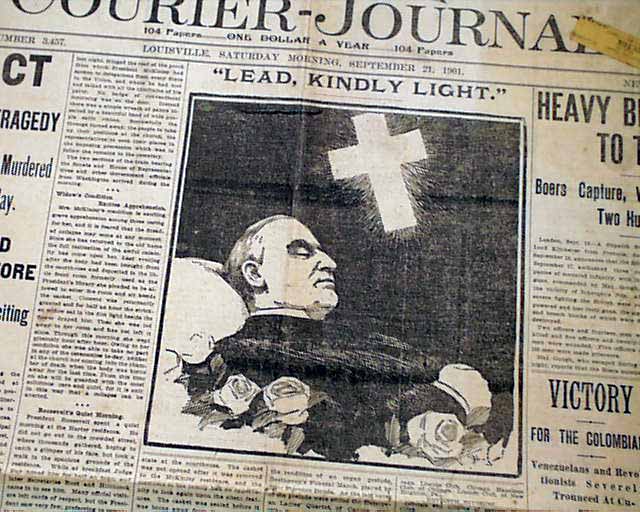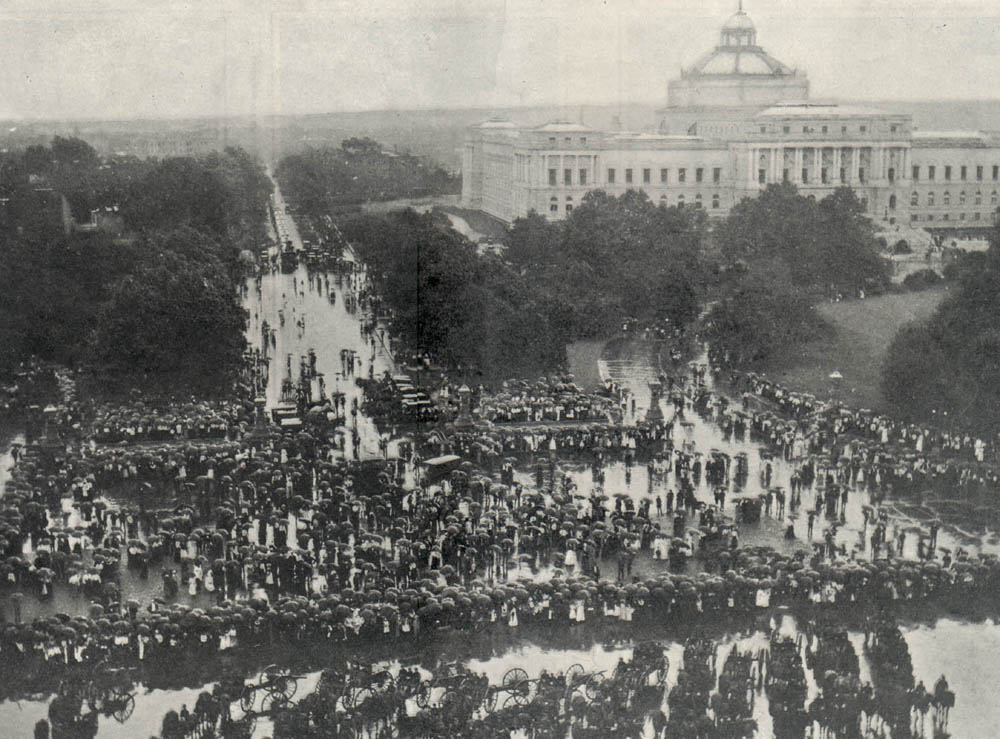 1 & 2: In spite of bad weather, huge crowds turned out to honor the beloved and popular fallen President that the up and coming Globalist-Marxist scum of America hated so much - and still do. 3: Nobody is complaining about the statues of McKinley's successor -- the warmongering banker-agent Teddy Roosevelt. Why is that?

**********
ADDENDUM:
In 2017, President Trump, who had already reversed Obongo's decision to remove Andrew Jackson from the $20 in 2020, asked Alaska's two Republican't Senators Dan Sullivan & Lisa Murkowski, about reversing the mountain's name back to McKinley. From CNN:
"He (Trump) looked at me and said, 'I heard that the big mountain in Alaska also had -- also its name was changed by executive action. Do you want us to reverse that?'" Sullivan said. "Lisa -- Sen. Murkowski -- and I jumped over the desk ... We said no, no!" (here)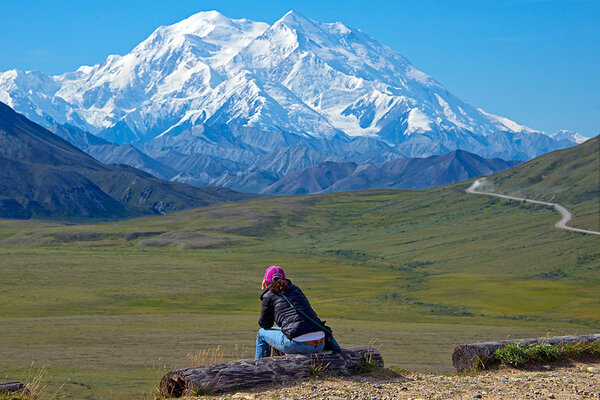 Alaska Republicant's Murkowski and Sullivan wet their panties when Trump suggested a "racist" reversal of Obongo's Executive Order.
Boobus Americanus 1: I read in the New York Times that Obama restored the name of Mount McKinley back to its original Indian name.

Boobus Americanus 2: That's a very thoughtful gesture. Who was McKinley, anyway?

***

Sugar: "I'm ssurprissed that ssodomite pssycho didn't rename it, Mount Obongo! But I guess sh*t doesn't pile that high."
Editor: Sugar; is it possible that you can't go one day without using salty language?

COMMENTS / FEEDBACK / INSULTS / KUDOS
greattomatobubble2@gmail.com
If you like TomatoBubble.com, you'll LOVE ...
*** IT'S HERE! ***