4
During the bad old days of Communism, as well as the 1990's Yeltsin Era of western-style liberalism, abortions were as common manicures. In the Putin era of moral renewal, the practice has been banned after the 12th week of pregnancy. Advertisements for abortion have also been banned. Western 'liberals' fear that further restrictions are forthcoming.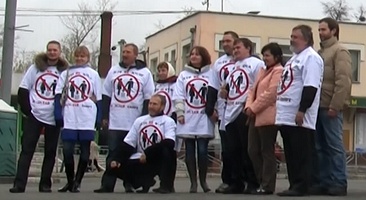 Russia's pro-life movement is strong and getting stronger.

As abortions in Russia plummet, marriages and childbirths are increasing. Pro-family Russia is now the ONLY major European country with birth rates that exceed death rates.
"We are determined to use any means to strengthen positive demographic tendencies (birth rates). ...we need to save the people of Russia."
"It is important that families make that step (of having a third child). I am convinced that the norm in Russia should become a family with three children."
The surprising story of the Putin baby-boom has been buried by the liberal media.

| | |
| --- | --- |
| | These and many other amazing facts can be found in: THE WAR AGAINST PUTIN: What the Government-Media Complex Isn't Telling You About the New Russia, by M S King -- Available at Amazon.com (paperback & Kindle) |