Since the days of the multiple French Revolutions of the 1800's, the New World Order crime gang has, through its agent provocateurs, skillfully played upon the emotion-driven immaturity and stupidity of "students". As tools of higher unknown handlers, college protesters serve as the perfect battering ram to be used against a targeted government or policy.
That's because half-educated young know-it-alls, aka the so-called "best and the brightest", are just smart enough to see that matters of state and society can always be improved; dumb enough to not see that they are being used by forces with ulterior motives; and conceited enough to think that their silly little tantrums are what is bringing about the "change" in the world. And after the glorious "change" comes to fruition, the little brats are discarded like used-up lemons - to be replaced for the next "cause" by the next crop of graduating "gifted & talented" High School brats. Naturally, as the world's leading organ of N.W.O. propaganda, count on Sulzberger's Slimes to glorify "student protests" all across the globe.
Without the hype of the Slimes and the rest of Piranha Press behind them, these clueless commie kiddies would never be heard.
At the push of a button, the CIA or some lesser Leftist handling group, can bring out legions of libtarded brats to protest this or that "injustice" du jour. For the really big stuff, like "Color Revolutions", the student flash mobs can be merged with mobs of factory / union workers and paid NGO (Non-Governmental Organization) agitators. Agents of the Piranha Press will then hype the "spontaneous protests" -- drawing in all manner of assorted malcontents, dupes, or just bored passersby suddenly excited by "a cause" and a chance to be on TV. In such cases, once the crowds grow large enough, the authorities can be maneuvered into violence, invoking charges of "human rights violations" and calls for "sanctions", or even "no fly zones" (as in Libya) by the seditious scribblers at Sulzberger's Slimes.
This "student protest" scam-scenario has been re-run more times than old episodes of "I Love Lucy" -- and still the commie kiddies never seem to figure it out. You see, the genius of the scam lies in the fact that by the time some of these chumps grow up, get jobs, and shed, or at least partially shed, their libtard ideology and/or activist passion; there is always a new crop of 17 & 18-year old malleable minds arriving on campus. This new crop of pimple-faced idiots, puffed-up in their own minds by high SAT scores and/or the "achievement" of college acceptance, are no match for the smooth-talking and soul-wrecking pinko professors who anxiously await the budding new "intellectuals".
That's how this ghoulish game, this fiendish fraud, this seditious scam of "student uprisings" really works -- and the scheming scum at The New York Slimes all know it.
The University of CIA at Langley offers fellowship programs all across the globe.

Hong Kong / USA / Chile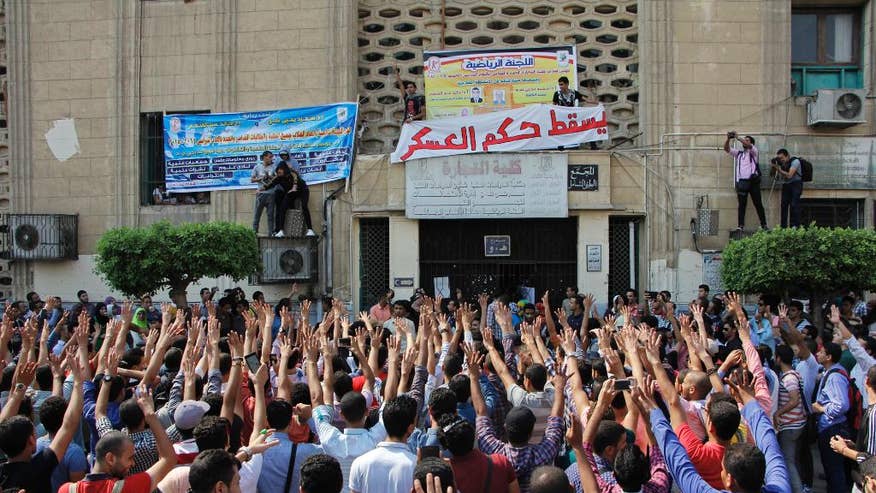 Egypt / Iran / Italy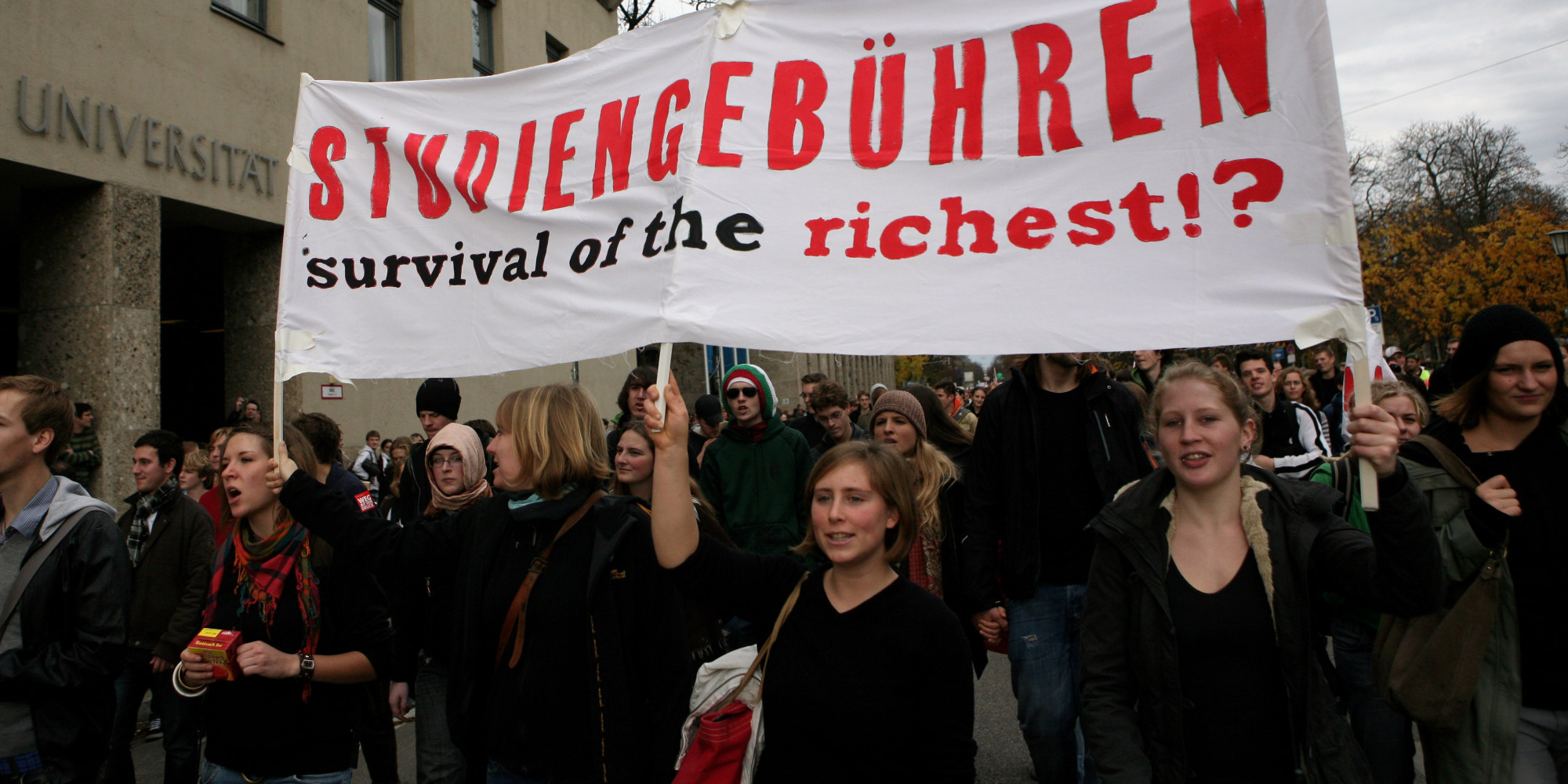 Germany / Malaysia / Australia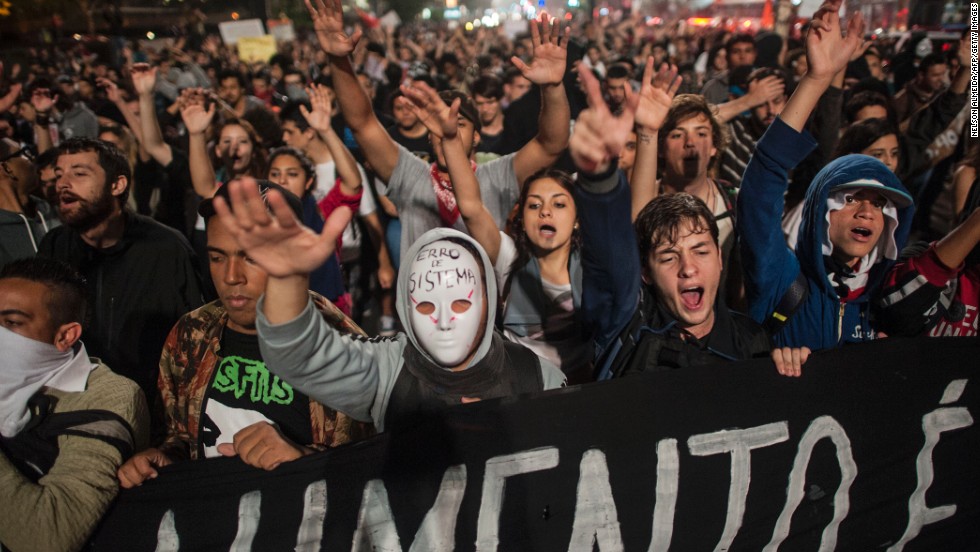 Ukraine / Hungary / Brazil
Myanmar (Burma) / Bulgaria / Turkey
Boobus Americanus 1: I read a fascinating article in the New York Times today about the growth in student protest movements across the world.

Boobus Americanus 2: It is heartening to know that so many young people remain intellectually engaged in political matters. There is hope yet for this troubled world.
***
"You &#$(&@ cretinous credulous corn-ball! You're even dumber than these college kidss if you believe that!"
(Nice alliteration there Sugar, but the " &#$(&@ " detracts from the effect.)
COMMENTS / FEEDBACK / INSULTS / KUDOS
greattomatobubble2@gmail.com